MPA Q&A: Alum Liz Oh explains how organizational leadership skills helped her grow in her role
Liz Oh graduated from the USC Price Master of Public Administration program online in 2021. Here, Oh explains why she was motivated to pursue her MPA online, how she was able to quickly apply the skills and knowledge learned in the program, and why organizational leadership can be important for career growth.
Q: What factors motivated you to further your education? Did something change in your career, work environment or in your field?
A: The factor that motivated me to pursue my online MPA was that I wanted to continue advancing in my career. I was currently working in the nonprofit sector and I wanted to be able to work in public service and really give back to the community. I felt that pursuing my Masters in Public Administration would be the way to do that.
Q: How did you first hear about the program? What drove you to pick USC's Master of Public Administration online program over other graduate programs?
A: USC was very highly-ranked. As a native Angeleno, I was really wanting to pursue a program, especially at USC, which has had such an impact in my local community. So it really was my first choice in education.
Q: Is there a reason you chose an online program over a more traditional program?
A: I chose an online program because I wanted to be able to continue working while I was pursuing my education. I couldn't really put a pause on my life and go back to school. It also has been quite some time since I graduated [from undergrad]. So, it really was a good opportunity for me to pursue my professional options and continue that work while I was pursuing school.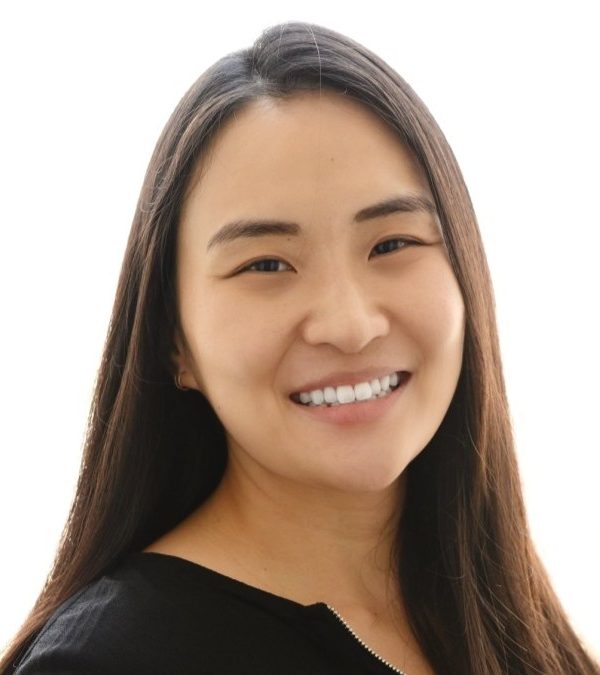 Q: When you were applying to the program, what were your outcome goals and desires?
A: My outcome goals and desires were to hone and develop those skills I thought that I would be needing, especially if I pursued a job in the public sector, or potentially advancing in the nonprofit sector. I didn't really have those strong analytical skills yet, or those research skills. The MPA online was a really good opportunity for me to be able to say, this is a way for me to learn the skills that I need to be able to advance and also just to grow as a person as well.
Q: Tell us about your experience in the MPA program, both the online modality and in-person residencies.
A: I would say that I had a really positive experience in both! Fortunately, the in-person residency for my program was right before COVID and all of the changes that came with the pandemic. So I had a really unique opportunity to meet with the professors and my cohort in person.
I would say that the MPA program, the online component, was very doable in terms of being able to attend classes in the evenings, during the week around my work schedule. The online program was a flexible way to continue pursuing my education while having a full time job. So, I would say that it was the perfect fit for me at that time.
Q: How did you balance the demands of study with your professional and personal life?
A: Balancing the demands of the program with my personal and professional life, I would say that it was a challenge. It definitely takes a lot of dedication, pursuing the program starts to become something that you live and breathe for about two years. But I found that it was doable and a large part of that was because of the support that I received from my classmates while we were working on group projects. For the most part, everyone is coming to the program with a strong desire to build the relationships and the connections that really can continue throughout the rest of your life. So it was an amazing opportunity to not only go through something that is extremely challenging, but to go through it with a group of people that are going through the same thing. We all were really supportive of each other, so I was really fortunate.
Q: How was your interaction and experience with your professors? What about your fellow students? Do you still keep in touch with any of them?
A: I had a really positive experience with the professors and the adjunct faculty. Everyone was extremely supportive during the entire process. The professors would always be available to answer questions and to check in on projects.
My particular cohort, we started a group text and stayed in touch. I think it was a great way, especially when you go through the residency project or the capstone project, to really have an opportunity to build strong relationships with your cohort and with folks that you are working so hard with. The program itself is such a unique experience and opportunity, and no one can really understand it except for your fellow students, so it feels like you are going through something together. I do still stay in touch with folks from my cohort, especially the ones where we completed our capstone together.
Q: What was your capstone experience like? Tell us about the project, what client you worked for and what your takeaways were.
A: For my capstone project, my group and I did research and provided recommendations for the Clackamas County Local Public Safety Coordinating Council (LPSCC). My group and I worked with one of the chairs of the LPSCC. We looked for examples throughout the rest of the country, essentially doing a community scan to find public safety indices that could be analyzed to identify for racial disparities and looking at those data points to see which ones could potentially be applied within the context of Clackamas County. We [also] did interviews with experts from around the country who did work in racial equity data analysis, collaborative governments, and policing, as well as the folks who worked directly in government, particularly within a county setting. We were able to go back to Clackamas County and present our recommendations and it was a really educational experience.
Q: How soon were you able to directly apply the skills you learned into your professional role? What knowledge or skills that you learned in the MPA program online were the most impactful to you?
A: I would say that I was able to directly apply the skills and knowledge from the program almost immediately. The classes and the different topics that you cover, can be immediately relevant and applicable to whatever it is that you do. I was working for a nonprofit at the time and learning about the aspects of organizational leadership helped me understand steps that you can take to grow in your role. That was something that I remember was really immediately applicable to my professional life. Even before I had graduated from the program, I had an opportunity to pursue a couple different transitions within my job. That I would also say was due in a large part to the knowledge, skills, and research practices that I learned through the program.
Q: Now that you have graduated, how has the degree helped further your career?
A: Now that I've graduated, I think that the MPA has really opened so many doors and I hope that it continues. Being able to have completed the MPA online program has really given me the opportunity to continue to utilize those relationships and the skills that I've learned while in the program to be able to seek out new opportunities.
Q: Would you recommend the MPA online degree to a prospective student?
A: I would definitely recommend the MPA online program to a prospective student. I have learned so much, and I've really seen so many of the benefits of an online program. Not only that, but the program is extremely high-ranked and offers such a high quality of education.
This is a program that has really worked for me, and it has changed my life in a lot of ways. You also leave with such an amazing connection to so many people; whether that be your professors, your fellow cohort or other people in the program who've come before you. It's just such a life changing experience. It really can be that jumpstart to a professional career, or if you're a returning professional, it can really be that thing that takes you to the next step.